Hello,
Today I thought I'd do a tag post because they are fun. I saw this tag on Sofi of @A Book. A Thought blog and thought it look like fun!
The creator of this tag is Jamie @The Perpetual Page-Turner.
Also it is seriously long and includes 26 questions, one for each letter. So let's get onto the tag!
| A | Author you've read the most books from
Nalini Singh is the author I've read the most books from. No surprise since her Psy-Changeling series is 18 books, with the 19th coming out early June, and two novella collections.
---
| B | Best sequel ever
Having a look at my favourite shelf on goodreads, I didn't realise just how difficult it would be to pick my favourite sequel. So after much deliberation I chose, European Travels for Monstrous Gentlewoman by Theordora Goss. I adore this series! Goss has created an amazing world with a quirky cast of character who are the daughters/experiments from gothic fictions mad scientist — ie Dr. Frankenstein and Dr. Jekyll. We follow on the adventures of The Athena Club. There's lots of action and mystery and I adored it. This series really has everything I could ever want — its a retelling, there's a historical setting and we have supernatural creatures.
|| My Review ||
---
| C | Currently reading
Apparently I have a problem with reading too many books at once 😂😂😂
---
 | D | Drink of choice while reading
I don't really have a specific drink I will choose when I'm reading. I might drink water or tea or lemonade. Just depends what I feel like.
---
| E | E-reader or physical copy
For me, nothing beats reading a physical copy — which is probably why I own waaay too many physical book. I just like the whole feel, smell and experience of reading a book.
Controversially, this year with my dive into the romance genre I am reading a lot of eBooks because it's the easiest way for me to borrow books from the library.
---
| F | Fictional character you would've dated in high school
In high school I was a sucker for boys in bands — preferable the lead singer — 😂😂😂 who am I kidding, I'm still a sucker for boys in bands. So I will say Jax Blackwood from Kristen Callihan's VIP series.
Also do I get extra point for match the title of the book to the letter of the tag? 😂😂😂
---
| G | Glad you gave this book a chance
I picked this book up as it was the winner of The Stella Prize for 2017. I hadn't heard of this book before the prize, I had no idea who Marina Abramovic was and, honestly, didn't think much of performance art. And oh my god! I'm so thankful I picked this up. I flew through this. Rose's prose is stunning and I adore the contemplation of art, love and life.
Since this book, I've kept an eye on The Stella Prize because I have found some amazing books. And the prize focuses on Australian Women writers of both Non-fiction and Fiction, which I love
---
| H | Hidden gem book
The Boy Made of Snow by Chloe Mayer. I was lucky enough to receive a review copy of this book and I adore it! Also it has under 400 ratings on goodreads and I really think it deserves more.
We follow Daniel and his mother, Annabel, in a sleepy English village during WWII. In this time both mother and son strike up a friendship with German prisoner of war, Hans. The only way Annabel is able to connect with her son is through fairy tales. To Daniel, a solitary boy caught up in the mythical world of fairy-tales, Has is perhaps a prince in disguise or a magical woodchopper. This book is beautifully written and in Daniel's sections the narrative takes on the narratives of the classic Grimms Brothers' fairy tales.
|| My Review ||
---
| I | Important moment in your reading life
Wow, what a question! I think one of the most important moments in my reading life was when I discovered BookTube in late 2015 — I think. Before BookTube, when it came to picking what to read I just browse bookstore or Op-Shops and pick up things I thought sounded interesting and sometimes I pick books up as a recommendation. However there was always a chance that I wouldn't like it.
The best thing about finding BookTube and Book Bloggers and Bookstagram is that I found book reviews. For here I was able to find people who's reading taste are similar to mine and feel confident that the books recommended are ones I will enjoy. And similarly know which book might not be for me.
---
| J | Just finished
The book I most recently finished is Tyrant by T.M. Frazier. This is the sequel to King and is a dark bad boy romance. Overall it was enjoyable. I felt much better about the romance in this book, it was more consensual.
---
| K | Kind of books you won't read
There's no real genre that I would say no to reading. I will say I don't really read much crime fiction or sci-fi. For crime fiction, I'm not sure where to start or what I will like. For sci-fi I don't really like things set in space or with aliens.
---
| L | Longest book you've read
This is a kind of cringy cover — which is why I rebought them — however it is the longest book I've read at 1,015 pages. I really enjoyed this world and I have no idea which I haven't got to the sequel, Kushiel's Chosen.
---
| M | Major book hangover because of
This book and the ending! My god! I was such a mess afterwards. If you've read this book you know what I'm talking about. And I read this right around its release date so it's felt like forever until A Court of Wing and Ruin came out.
I adore this book and really would say that the others in the series aren't as good but still enjoyable.
---
| N | Number of bookcases you own
I have 6 bookcases all up — haha yes I have a problem 😂😂😂. 3 of the Ikea Billy cases with 3 little cube ones which I'm in the process of replaces with Billy cases.
---
| O | One book you've read multiple times
I know it's not one book, buuut I have read the books in the series a ton times. And I'm not sure which one I have read the most. I pick them up when I'm feeling stressed or an in a reading slump. I can't tell you how many time I've read them. These are myth retellings, which contain swoony romances and I can read them in day. I just adore this series.
---
| P | Preferred place to read
I tend to read wherever I can — on the train, at work, in the living room of my house — but I would say my favourite place to read is my bed. It's like my safe place and a spot where I can recharge and spend some time with myself.
---
| Q | Quote that inspires you/gives you all the feels from a book you've read
"You would be amazed how rare it is for artists to feel moments of true satisfaction. When they're inside their craft, inside colour or movement or sound, words or clay or pictures or dance, when they submit to the art, that is when they know two things – the void that is life and the pull that is death. The grand and the hollow. The best reflects that. To be such harbingers of truth is not without its cost. It's no easy task to balance a sense of irrelevance with the longing for glory, the abyss with the applause." Museum of Modern Love — Heather Rose
"Hell is the absence of people you long for." Station Eleven — Emily St. John Mandel 
"Great Achilles. Brilliant Achilles, shining Achilles, godlike Achilles … How the epithets pile up. We never called him any of those things; we called him 'the butcher'."   The Silence of the Girls — Pat Barker 
"This is the trouble with myth. Each of us scoops out our own rotten core and spits it out on stage. We stand around the heap of smoking corpses and declare it fate." The Red Word — Sarah Henstra 
"But that's the thing. Art doesn't owe anything to anyone." Daisy Jones & The Six — Taylor Jenkins Reid 
"… life is less like a journey than it is a game of honeymoon bridge. In our twenties, when there is still so much time ahead of us, time that seems ample for a hundred indecisions, for a hundred visions and revisions — we draw a card, and we must decide right then and there whether to keep that card and discard the next, or discard the first card and keep the second. And before we know it, the deck has been played out and the decisions we have just made will shape our lives for decades to come.

Maybe that sounds bleaker then I intended." Rules of Civility — Amor Towles 
---
| R | Reading regret
It's probably not fair on this book because I had to read it for school but my god do I wish I just read the Spark Notes. First of it's a dystopian, which I don't really enjoy. Also it's every dystopian world, with each chapter following on different time line and different dystopian elements. For a book that is under 200 pages, it took me over a week to read and put me right into a reading slump. Really not fan.
---
| S | Series you started and need to finish (all books are out in the series)
---
| T | Three of your all-time favourite books
---
| U | Unapologetic fan-girl for
Again probably no surprise to anyone who's seen my Bookstagram or been here. I am an unapologetic fan-girl for the Psy-Changeling series. I got to meet Nalini Singh and she signed 12 of my Psy-Changeling books — all the ones with a Changeling love interest — and she was amazing! I cannot wait for the next book.
---
| V | Very excited for this release
No surprises here. I am so excited. There is only 16 more sleeps until the release day! It cannot come soon enough. I need to know what happens next and can't wait to get to know more about Alexi.
---
| W | Worst bookish habit
I would say the fact that I will buy books that I'm super excited for by then don't read them because I'm saving them for the perfect moment. I have no idea why I do this.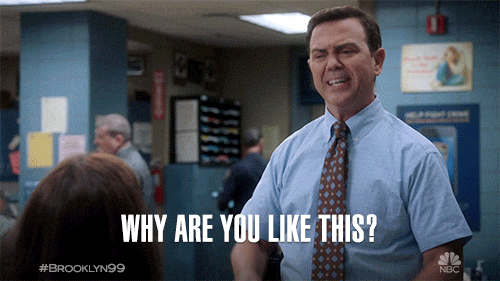 ---
| X | X marks the spot: Start at the top left of your shelf and pick the 27th book
The 27th book on my study shelf is Lair of Dreams by Libba Bray. I haven't read this one yet, because I haven't read the first book, The Diviners. I have no idea why I haven't read it yet because it really has two of my favourite things; historical setting and supernatural elements.
---
| Y | Your latest book purchase
I have adored the Off-Campus series by Elle Kennedy and couldn't help myself so I brought these two. Also how amazing are these covers?!
---
| Z | ZZZ-snatcher book (last book that kept you up way too late)
The Year We Hid Away by Sarina Bowen. I found this book completely engrossing. I read it in a day, which is pretty impressive since I work for 9 to 5. I couldn't go to sleep until I need what happened! There was a ton of drama and I needed to know if it was going to be resolved.
That's all for me today. Comment down below to let me know which book you fan-girl for or better yet if you want to do this tag, I tag you!
Until next time, happy reading,
Dearna